Owner Occupier Green – Partners
Please see the product launch scheduled for morning of 14th April 2022, details as follows:
Withdraw the 3 green residential products
Launch 4 green residential products
a. 2 Year fixed and 2 year discount available on our F1 & F2 range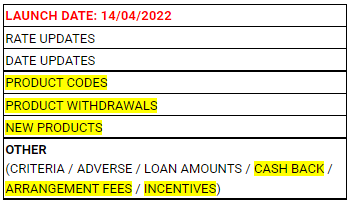 FOUNDATION LAUNCH NEW RESIDENTIAL GREEN ABC+ RANGE FOR PROPERTIES WITH EPC RATING A-C.
As of Thursday 14th April 2022, Foundation Home Loans have launched a new range of Residential Green ABC+ mortgage products. The new range includes fixed and discount rate options, with one free standard valuation.
The Foundation Home Loans Residential Green range is designed to reward homeowners who are purchasing or remortgaging properties with an EPC rating of A-C.
NEW: ERC-free Discounted rates starting at 2.99% for the F1 tier and 3.24% in the F2 tier
NEW: 2- year fixed rates at 3.84% in the F1 tier and 4.09% in the F2 tier
Up to 85% LTV
NEW One free standard valuation
Covering properties with EPCs A to C
New reduced Product fee of £595 for Fixed rates and £1295 for Discount Rates
Purchase and remortgage
On a capital and interest repayment basis only
These products are available for purchase and remortgage on a capital and interest repayment basis only. 
Borrowers and intermediaries can check the EPC of any property online at:  https://www.gov.uk/find-energy-certificate in England and Wales and       https://www.scottishepcregister.org.uk/ in Scotland.