We are a distributor of mortgages sitting in between mortgage brokers or IFAs and lenders. We provide key services to lenders and advisers alike. We trade as Brilliant Solutions and operate across all forms of mortgages and all available distribution channels.
We are also able to act as a Bridging & Commercial Broker for advisers that wish to refer any unregulated clients with a no-cross sell guarantee. Our sister company, Brilliant Money, is able to handle any regulated referrals on the same bases.
Our services are offered to both lenders and advisers alike with a unique product and service offering tailored to the needs of the different customer segments. Our 'Why Brilliant?' page provides further information.
It is a family owned business with shares also made available to key members of staff. Those running the business own the business meaning that you get swift decision making and talk to people who care and that make a real difference. Visit our Meet the Team page for further information on our staff.

Brilliant supports advisers across the UK and has BDM coverage across the country.  In addition, it has offices in Swansea and St Ives (Cambs). Further details on our office are available on the Contact Us page.
Formed in 1994 and incorporated in 1996, the business was initially known as Exclusive Connections and acted as a co-operative of mortgage packagers, providing access to specialist mortgage products and service benefits for its members thanks to the scale of the business and its distribution.  
Established a network of over 100 independent offices across the UK, licensing 40 independent businesses to trade using the company's brand and IP. A trully innovative business model.
Exclusive Connections grew to become the largest distributor of specialist mortgages in the UK with annual mortgage completions of £3bn in 2007.
In 2008 the company purchased its mortgage club from Money Supermarket plc and rebranded to Brilliant Solutions.  This purchase enabled the business model to transform and evolve into today's business thanks to the addition of direct to lender mortgage distribution products, services, relationships and expertise. 
The company established a second office in Swansea, significantly expanding its operational capacity and providing a stable base for the implementation of its new growth strategy. 
The first (and only) company to operate as a fees free mortgage packager for a decade.  Record growth levels led to a significant scaling of the business. 
Over the decades, the company has built an incredible reputation within the marketplace and has won numerous awards.  Staff present on industry specialist panels and the company is accepted as a key participant in the UK intermediary mortgage distribution sector.
The business continues to evolve but always with a focus on intermediaries and lenders, and always with a focus on mortgages.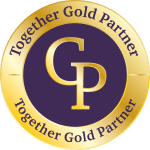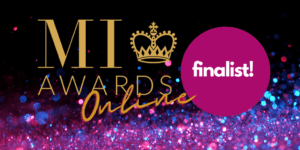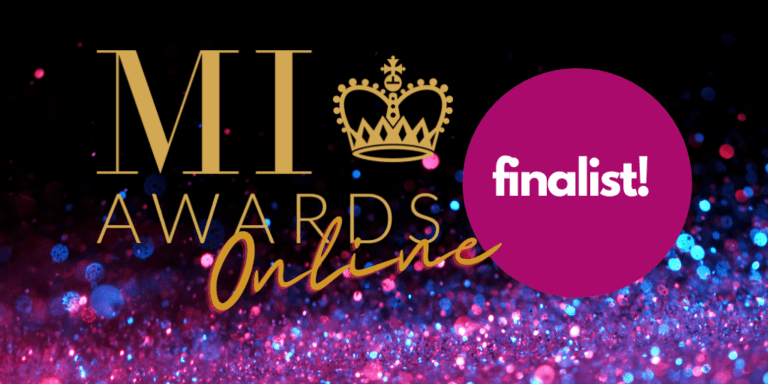 2020 Mortgage Club of the Year

2020 Mortgage Distributor of the Year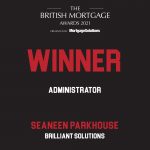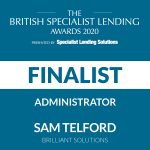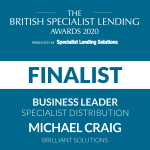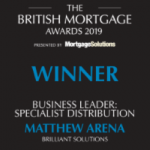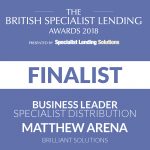 The following information is made available to assist with any checks that our business partners may wish to make on the business. The business, Brilliant Solutions, is a trading style of Exclusive Connections Limited (see history). Brilliant Solutions is authorised and regulated by the FCA as an Appointed Representative of Brilliant Mortgages Limited. Brilliant Solutions has consumer credit credit broking permissions but not permission to advise on regulated mortgage contracts. All such advice would need to be given by the company's principal, Brilliant Mortgages Limited. Please note that Brilliant Mortgages Limited trades as Brilliant Money.
| | FCA # | Company # |
| --- | --- | --- |
| Brilliant Solutions (Exclusive Connections Limited) | 745315 | 03142182 |
| Brilliant Money (Brilliant Mortgages Limited) | 611227 | 06140621 |
Registered offices sit with the company's accountants and are at: Rutland House, Minerva Business Park, Lynch Wood, Peterborough, PE2 6PZ.  Please do not send any correspondence to that address as our principal place of business is our office in Swansea.  This and our other trading address in St Ives (Cambs) are detailed in the Contact Us section of the website.
Brilliant Solutions has a Data Protection Certificate with the ICO reference: Z6868473.
You may view our data use and other policies on our policies page.
Brilliant Solutions is not VAT registered.
Contact our team for more information
Contact us on 01792 277555 and speak to our team.
Or simply complete the form below and we'll contact you with more information.