Improvements to our new business mortgage range
Rates reduced on 80% LTV 2 and 5 year fixed products by up to 0.24%.

Improvements to our large loan range with rates reduced on 60% and 75% LTV 2 and 5 year fixed products by up to 0.36%.

New build exclusive reductions on 85% LTV 2.5 year fixed rate products by up to 0.15%.

Minimum loan size reduced to £6,000 (previously £250,000) on selected purchase products at 60% and 75% LTV.

90% LTV 2 year loyal mover tracker at 3.79% with £0 fee now rolled out to all purchase types.

Withdrawal of selected 75% LTV purchase products.

Charge and benefit end dates and the completion deadlines on our range will move on; and fixed rate product codes will be replaced.
Introducer Internet downtime
Introducer Internet won't be available from 9pm on Saturday 25 September until 6am on Monday 27 September.  
Your brokers won't be able to submit cases during this time. We're sorry for any inconvenience caused.
Self- employed & Furlough update
Residential self-employed applications
From Monday 27 September, we're simplifying our definition for applicants where their business and or income was adversely affected by Covid-19.
New Covid-19 definition
We'll consider your client as adversely affected where any of the below apply:
A business which is not currently trading or has been re-opened for less than three months.
Where the business has taken an SEISS, JRS grant (for limited companies) or Bounce-back, BBIL or CBIL loans in the 12 months prior to the date of application.
Staff have previously been furloughed due to business trading conditions in the 12 months prior to the date of application.
Additional evidence requirement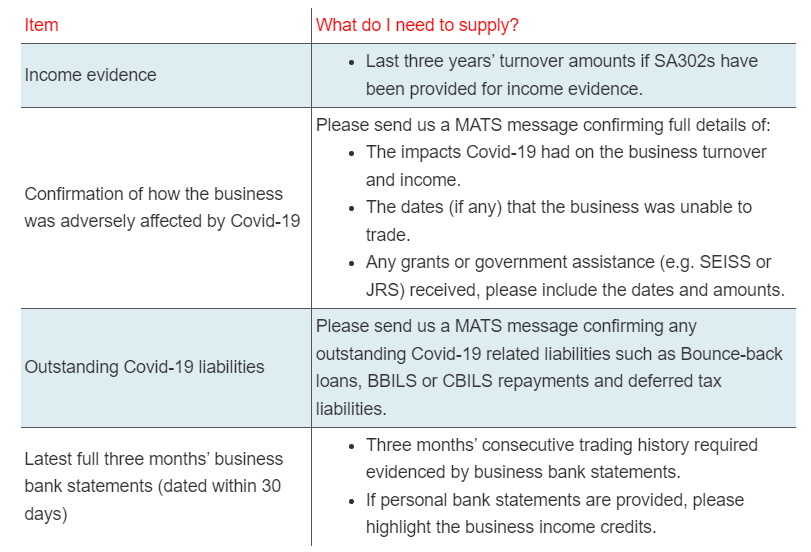 We'll be updating our self-employed webpage and our self-employed packaging guide which will be available on our website Monday 27 September.
All self-employed residential applications are currently limited to 75% LTV.
Reminder: 2019/2020 self-employed income evidence cut-off date
For all self-employed income evidence, the most recent year-end must not be more than 18 months before the date of the application.
This means for applications submitted from Wednesday 6 October, the evidence of the most recent year-end can't be for the 2019/2020 tax year, and we'd need more up-to-date income evidence.
For more information see the 'Self-employed income' section of our evidence requirements.
Coronavirus Job Retention Scheme (Furlough)
The Government is removing the Coronavirus Job Retention Scheme at the end of September.
All applications submitted from Monday 27 September will require standard income evidence requirements confirming the applicant has returned to work post-Furlough.
Please note if the latest payslip shows Furlough income, we'll be unable to use this income towards affordability.