Here are the latest updates from Barclays.  These products are available via our direct to lender mortgage club which offers you payment on completion and a lot more besides!
Important Barclays Product Update
Improved Residential 'Loan-to-Income' multiples
We're pleased to announce the launch of a new improved set of loan-to-income multiples for residential lending.
This means that the following limits will automatically be applied when a residential lending decision is reviewed on a case, including on submitted pipeline applications.
Our improved loan-to-income multiples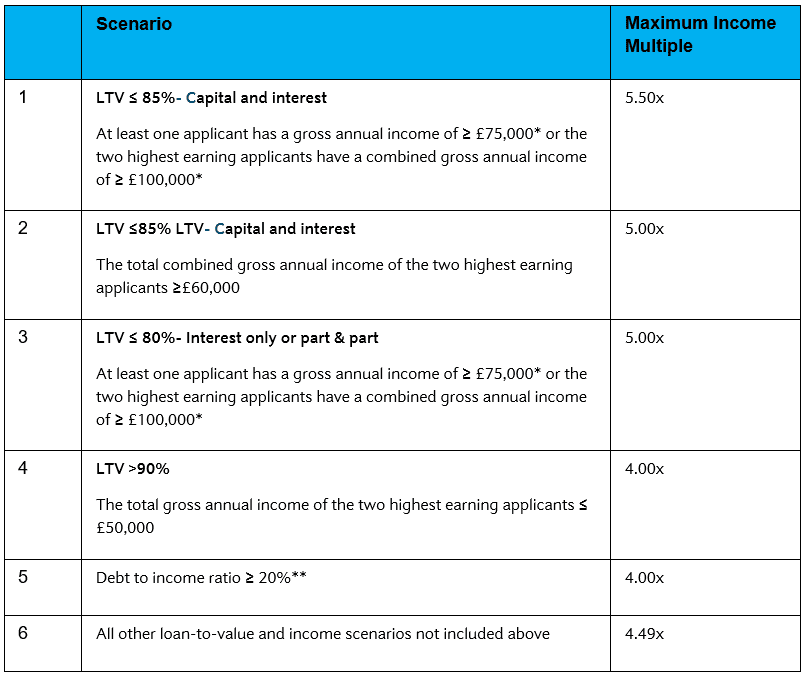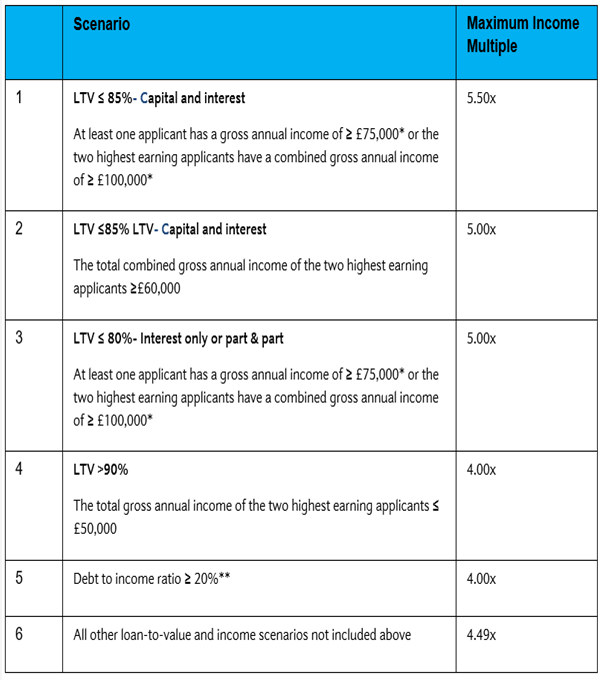 * The income components considered when deciding if the minimum income threshold is met are: Basic income + sustainable allowances + self-employed income.
** Debt to Income ratio is calculated as monthly credit commitments after completion as a percentage of gross monthly income.
Also, as part of our ongoing commitment to simplify and enhance our lending criteria, we're extending the residential applications on which we'll consider annual bonus income within our affordability assessment. We'll also factor annual bonus income into our assessment of affordability on residential applications where your clients are applying to re-finance existing commitments.
Please be advised our lending policy and the affordability calculators on our website have been be updated to reflect the changes.