Residential and BTL Enhancements
Foundation Home Loans has announced a number of key criteria changes to its specialistresidential range, coming into effect from Wednesday 1 st July.  Here are the details:
Self-employed borrowers – one year's accounts now accepted.
Time in employment – no minimum requirement for current job, however borrowers must have a minimum of 3 months employment history.
Broader amount of income types accepted plus a percentage of different types now accepted, including up to 100% bonus and commission, investment income or BTL
rental income.
Borrowers are now allowed to capital raise in order to purchase buy-to-let
properties.
Maximum payment term has been increased to 40 years.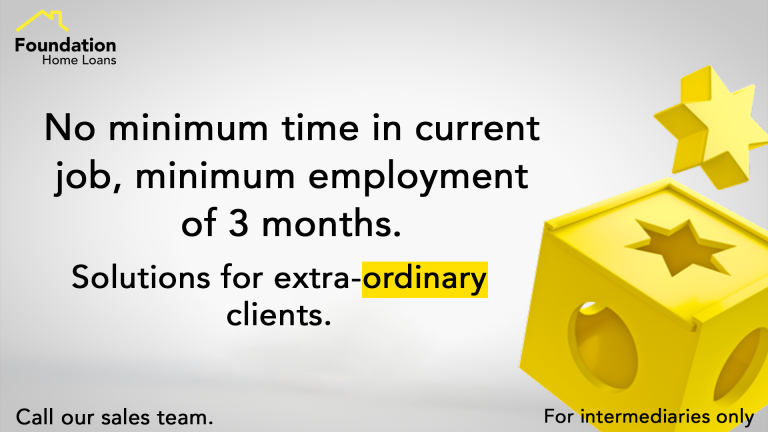 Foundation Home Loans, the home of specialist lending, has relaunched products in several key areas including short term lets, Large Loans and Early remortgages, as well as reducing rates across its buy to let range, as of Thursday 2nd July. Here is the summary:
Reduction of up to 40 bps on selected fixed rates for individuals and limited companies
Re-introduction of Large Loan products up to 65% LTV and £2m max loan
Re-introduction of Early Remortgage 5 year fix up to 75% LTV
Re-introduction of Short Term Let 2 and 5 year fixed rates up to 75% LTV
Combined with generous ICR of 125% for limited companies and basic rate tax payers calculated at pay rate on five year fixed rates, this new product suite makes it easier for brokers to offer competitive solutions to a diverse range of specialist buy to let landlords.