We're adding £1,000 cashback to some new first time buyer products & reducing rates by up to 0.20%
Changes to our new business range:
Introducing £1,000 cashback for first time buyers on selected new products at 85%, 90% and 95% LTV and refreshing our 95% LTV range.
Extending the LTV on selected 60% LTV products to 70% LTV.
Launching new 80% LTV purchase and remortgage products.
Reducing selected products across our residential, new build, Help to Buy and Buy to Let ranges by up to 0.20%.
Withdrawing our residential intermediary exclusives.
Visit our website for full details of these changes.
Changes to our product transfer range:
We're making a number of improvements to our range of products available to lower LTVs, including the introduction of some new exclusive products for larger loans.
All other rates will remain unchanged.
Charge end dates will roll on by one month to 2 October and the completion deadline will be rolled on by one month to 5 November 2021.
Santander product transfer rates are personalised to each customer, so you won't find them on sourcing systems. Please log on to our Online Mortgage Transfer Service in Introducer Internet on behalf of your client to view the rates available to them.
Important proof of deposit changes
From Monday 5 July we'll no longer accept residential or Buy to Let applications where your client's mortgage deposit funds originate from the below countries/jurisdictions (this includes gifted deposit applications).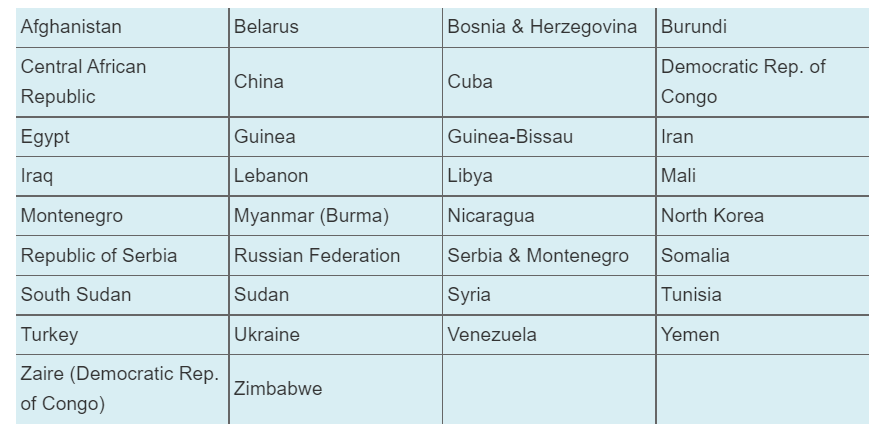 Other proof of deposit changes
From Monday 5 July the following changes will also take effect:
We will not accept deposit funds originating from a child's bank account/trustee account or a foreign business bank account.
For gifted deposit applications where the funds are received from abroad, there are some additional requirements we may ask for to evidence the deposit including a letter from each donor providing more details.
Pipeline rules
All full mortgage applications (FMAs) already submitted on Introducer Internet by 9pm on Sunday 4 July won't be affected by these changes. Any FMAs submitted from 6am on Monday 5 July will be assessed using our updated rules.
Further support
We're updating the 'Proof of deposit' section of our residential and Buy to Let lending criteria and evidence requirements guide on Monday 5 July.