BTL Re-price
Foundation Home Loans will re-fresh its current BTL & Limited Company products on the morning of 7 April 2022 as follows:
The relaunch of 38 products
The launch of two new products representing a large HMO/MUB variant for Expats
The withdrawal of 66 products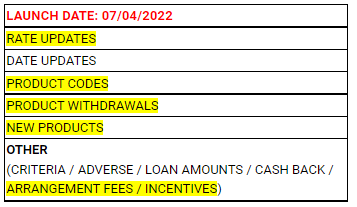 Product withdrawal of our openwork exclusive product and other rates
On Wednesday 6th April at 5:30pm, we will be making a number of changes to our buy to let range.
As part of these changes many of our products are being replaced, including our Green ABC+ products which are being withdrawn and replaced with a revised green product range.
Products being withdrawn and not replaced are:
All 5 year fixed, fee assisted products
All limited edition fee assisted products for specialist property types
Our F1 & HMO early remortgage products
Please key your DIP as soon as possible.
 Any DIPs on existing products will need to be received by 5:30pm on Wednesday 6th April. You will then have 30 days from your DIP accept date (please refer to your illustration for this date) to progress to FMA.
Please note that our broker portal will be down from 5:30pm on Wednesday 6th April in order to release our new products, it will be available again from Thursday morning.
FOUNDATION RELEASE NEW GREEN ABC+ PRODUCTS
AND INTRODUCE EXPAT LARGE HMO PRODUCT
As of 7th April 2022, Foundation Home Loans are offering a new BTL Green ABC+ range exclusively for properties with EPC rating of A-C. The new Green products include one free valuation and come with a 1% product fee.
Single products covering properties with EPCs A to C
F1 5-year fixed rate at 3.49%
Up to 75% LTV
NEW: One free valuation
Options for HMOs, short-term lets and UK expatriates
1% product fee
For purchase and remortgage
Foundation Home Loans have introduced a new Expat product for landlords purchasing or remortgaging a large HMO (up to 8 bedrooms) or multi-unit blocks (up to 10 units).
5-year fixed rate at 3.99%
Up to 75% LTV
25% product fee
For more information, please contact us.
Why use Foundation for your next BTL case?
Who for?
Experts in individual or limited company applications
Up to 4 directors & no personal guarantees needed for shareholders
Limited companies/SPV with complex structures
Shareholding can include other companies
Newly formed SPV's and flexible deposit sources including Intercompany loans
No min income or employment/self-employment history
First time landlords considered
Ex-pats considered as individuals or limited companies
How much?
Up to 85% LTV & Loans up to 2m (on core range)
ICR of 125% for limited company borrowers and basic rate taxpayers
No limit to portfolio size, subject to maximum borrowing of £5m with Foundation 
Portfolio in the background stress tested at 100%
What for?
HMOs: standard to 6 bedrooms, large up to 8 bedrooms and MUBs: up to 10 units
Short term lets in personal or SPV structures
Day 1 remortgages
Products without ERCs
Range of Green Products for properties with EPC rating A-C